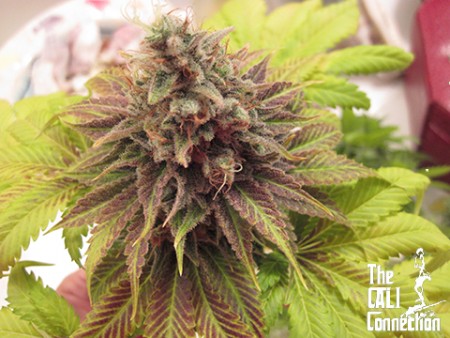 (The Cali Connection: Chem Valley Kush)
HYBRID
The Cali Connection:
Chem Valley Kush
Flowering Time: 70-80 days
The famous Chem D from the Chem Dawg family. Was clone only given to us and we took it and crossed that to our SFV OG IBL male to make regular seeds. Our female seeds are the same thing, just an IBL female reversed. These seeds allow us to give you a larger yielding, stronger, more potent, thicker stemmed, studier, OG plant that has very strong Chem influence.

Chem Valley Kush
Strain: Hybrid Indica/Sativa
Lineage: Chem D x SFV OG IBL
Seeds: Fem & Reg,
Female seeds- Chem D x SFV OG IBL RVSD Male
Reg seeds- Chem D x SFV OG IBL Male
Yield: Large
Flowering Time: 65-75 Da
The Cali Connection: Chem Valley Kush
Shop
Country
Payment / Shipment
Offers

BPPS

United Kingdom
ACCEPTED PAYMENT:: BANK TRANSFER
CREDIT CARD
BITCOIN
DIGITAL WIRE TRANSFER
CHECK OR CASH BY MAIL

SHIPPING::Please note we only offer tracked shipping to the follow countries: Andorra, Australia, Austria, Belgium, Brazil, Canada, Canary Islands, Croatia, Denmark, Estonia, Finland, France Germany, Hong Kong, Hungary, Iceland, India, Ireland, Latvia, Liechtenstein, Lithuania, Luxembourg, Malaysia, Malta, Netherlands, New Zealand, Poland, Portugal, Singapore, Spain, Sweden, Switzerland, United Kingdom and the USA. If you order your cannabis seeds to any country which is not on the above list, we will send it but cannot guarantee it's delivery, even if you select the "Guaranteed Delivery" product on checkout.

6 Fem. Seeds for 97,78 € *

Shop

16,30 €
United Kingdom
ACCEPTED PAYMENT:: PHONE
CREDIT CARD
MAILING CASH

SHIPPING::The Attitude' ships worldwide but we ask you to check your local law before ordering, as laws differ from country to country, state to state and by ordering, you are confirming that you are ok to do so.

6 Fem. Seeds for 81,38 € *

Shop

13,56 €
Last checked: April 6th, 2019 | Prices containing * are currency converted and may differ insignificantly from the price of the vendor.