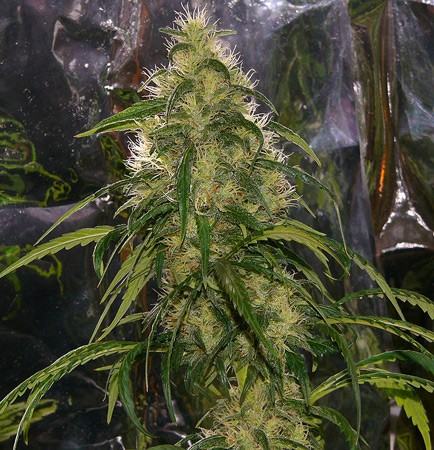 Mr. Nice:
Shit
Flowering Time: 40-50 days
An absolute classic and original Skunk/Afghani that has won more awards than you have had hot dinners! It is a sure-bet for the first time cultivators of either interior ,exterior or glasshouse growers. The yield will be extremely substantial with expectations between 550-650 grams per square meter. The finishing time will be within 45 days once the flowering appears on the plant. Expect harvest in late September to early October in the northern hemisphere and in the southern hemisphere by the end of April. A proven true breed since the 80's. Bred by the original breeder and founder of the original seed bank.
Mr. Nice: Shit
Shop
Country
Payment / Shipment
Offers

BPPS

United Kingdom
ACCEPTED PAYMENT:: BANK TRANSFER
MAILING CASH
CREDIT CARD
BITCOIN

SHIPPING::Our expert team sends packages worldwide every day. We use discreet stealth packaging and have a very good track record of sending seeds to every country.

18 Reg. Seeds for 35,53 € *

Shop

1,97 €
Netherlands
ACCEPTED PAYMENT:: BANK TRANSFER
CREDIT CARD
MAILING CASH
BITCOIN

SHIPPING::Kiwiland sells & ships Cannabis Seeds to the following countries: Andorra, Antigua and Barbuda, Aruba, Austria, Bahamas, Bahrain, Barbados, Belarus, Belgium, Belize, Bermuda, British Indian Ocean Territory, Canada, Canary islands, Cape Verde, Cayman Islands, Christmas Island, Cook Islands, Costa Rica, Croatia (Hrvatska), Cyprus, Czech Republic, Denmark, Dominica, Dominican Republic, Ecuador, Estonia, Falkland Islands (Malvinas), Faroe Islands, Fiji, France, French Polynesia, French Southern Territories, Georgia, Germany, Gibraltar, Greece, Greenland, Grenada, Guernsey, Hong Kong, Hungary, Iceland, Ireland, Italy, Japan, Jersey, Korea, Democratic Peoples Republic of, Korea, Republic of, Liechtenstein, Luxembourg, Macedonia, The Former Yugoslav Republic of, Malawi, Maldives, Malta, Marshall Island, Martinique, Mauritania, Mauritius, Micronesia, Federated States of, Monaco, Montenegro, Nauru, Netherlands, Netherlands Antilles, New Caledonia, Niue, Norfolk Island, Norway, Pacific Island Trust Territory, Palau, Panama, Poland, Portugal, Reunion, Saint LUCIA, Saint Vincent and the Grenadines, Samoa, San Marino, Serbia, Singapore, Slovakia (Slovak Republic), Solomon Islands, South Africa, Spain, Spanish north africa, Sweden, Switzerland, Tokelau, Tonga, Turkey, Tuvalu, United Kingdom, United States, Vanuatu. Usually we ship (Cannabis Seeds) orders within two working days.

15 Fem. Seeds for 40,00 €

Shop

2,67 €
United Kingdom
ACCEPTED PAYMENT:: BANK TRANSFER
CREDIT CARD
MAILING CASH
PHONE

SHIPPING::Herbies Seeds ship worldwide but we ask you to check your local law before ordering, as laws differ from country to country, state to state and by ordering, you are confirming that you are ok to do so.

Shop

Shop

Shop

Shop

Shop

Shop

Shop

Shop

3,31 €
Spain
ACCEPTED PAYMENT:: BANK TRANSFER
CREDIT CARD
MAILING CASH

SHIPPING::Check costs for your country on www.alchimiaweb.com/en/transportation.php

15 Fem. Seeds for 29,75 €

Shop

1,98 €
United Kingdom
ACCEPTED PAYMENT:: BANK TRANSFER
CREDIT CARD
BITCOIN
DIGITAL WIRE TRANSFER
CHECK OR CASH BY MAIL

SHIPPING::Please note we only offer tracked shipping to the follow countries: Andorra, Australia, Austria, Belgium, Brazil, Canada, Canary Islands, Croatia, Denmark, Estonia, Finland, France Germany, Hong Kong, Hungary, Iceland, India, Ireland, Latvia, Liechtenstein, Lithuania, Luxembourg, Malaysia, Malta, Netherlands, New Zealand, Poland, Portugal, Singapore, Spain, Sweden, Switzerland, United Kingdom and the USA. If you order your cannabis seeds to any country which is not on the above list, we will send it but cannot guarantee it's delivery, even if you select the "Guaranteed Delivery" product on checkout.

15 Reg. Seeds for 51,04 € *

Shop

3,40 €
Last checked: April 6th, 2019 | Prices containing * are currency converted and may differ insignificantly from the price of the vendor.