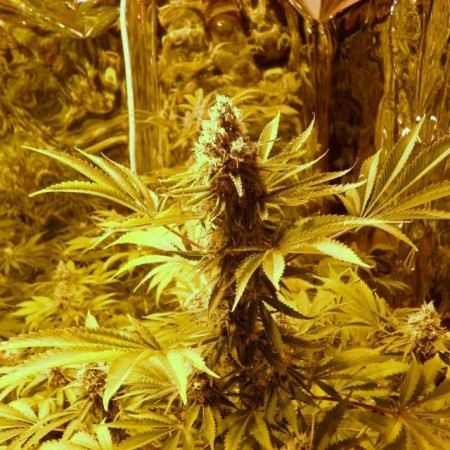 (Nirvana: Jock Horror Autoflower)
SATIVA
Nirvana:
Jock Horror Autoflower
Flowering Time: 60-70 days
Jock Horror is a three-way hybrid of Northern Light, Skunk and Haze. Jock produces so much resin that even its branches glisten with glands. This variety of marijuana has a unique fresh flavor and packs a strong "up" buzz. Our Jock finishes flowering earlier than the original Jack of a few years ago. One of our all-time favorite marijuana strains.
Nirvana: Jock Horror Autoflower
Shop
Country
Payment / Shipment
Offers

BPPS

Spain
ACCEPTED PAYMENT:: BANK TRANSFER
MAILING CASH
BITCOIN

SHIPPING::The shipping and handling costs depend on the country and the total value of the order. From 400 Euros you will even receive a a discount of 10% on the total of your order.Within Europe a letter takes between 2 - 5 working days and outside Europe usually between 5 - 10 days. But this all depends on the postal service in your country. Once the letter is in the mail we have absolutely no influence.

Shop

Shop

3,95 €
United Kingdom
ACCEPTED PAYMENT:: BANK TRANSFER
MAILING CASH
CREDIT CARD
BITCOIN

SHIPPING::Our expert team sends packages worldwide every day. We use discreet stealth packaging and have a very good track record of sending seeds to every country.

5 Fem. Seeds for 30,45 € *

Shop

6,09 €
Austria
ACCEPTED PAYMENT:: BANK TRANSFER
CREDIT CARD
BITCOIN
WESTERN UNION

SHIPPING::All costs, the shipping and handling, as well as the costs of the moneytransaction and the customs duty, pay our customers. All goods will be delivered with the Austrian Post - if the amount is higher than EUR 100,-- we will send the order always insured. If the amount is under EUR 100,-- we send it regular but you have an option at the orderprocess where you can choose an insured delivery - this service costs EUR 2,85 extra. If you wish a Stealth-Delivery you can also choose this during the orderprocess - for this service we charge you EUR 5,50 extra. Stealth-Delivery means that we repack your seeds from the original breederspack into an other very discreet package. Orders of EUR 150,-- (€) or more we do not charge any shipping or handling fees. For return delivery and rejected delivery we have to charge you 10 % of the total amount!

Shop

Shop

Shop

4,35 €
Last checked: April 6th, 2019 | Prices containing * are currency converted and may differ insignificantly from the price of the vendor.