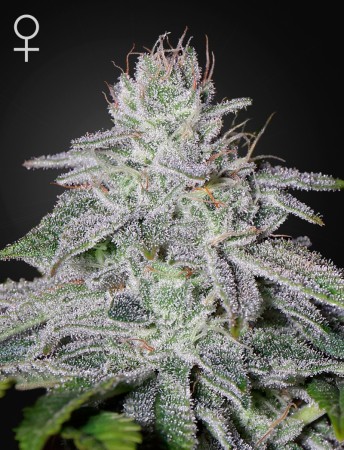 (Green House Seed Co.: Francos Lemon Cheese)
HYBRID
Green House Seed Co.:
Francos Lemon Cheese
Flowering Time: 70-80 days
60% SATIVA - 40% INDICA

THC: 21.58 CBD: 0.6 CBN: 0.19

GENETICS
Super Lemon Haze x Exodus Cheese (Franco's last selection)
A part of the money from the sales of this strain goes to the Strain Hunter Foundation Franco Loja fund.

EFFECTS
Very lemony smell with the typical cheese taste on the exhale.
It is a very powerful high, very social and energizing..
Medicinally effective in pain therapy and appetite stimulation..


FLOWERING INDOOR
9-11 weeks, with a production up to 750 gr/m2.
Medium-tall plant, long and wide branches, needs support.
Ideal for SCRoG or LST.

FLOWERING OUTDOOR
Finishes early November (Northern hemisphere).
Production can reach 1000 gr/plant. Ideal for equatorial, tropical,
subtropical and temperate climates.
Tall plant, needs support.

AWARDS
Not yet introduced.
Green House Seed Co.: Francos Lemon Cheese
Shop
Country
Payment / Shipment
Offers

BPPS

Austria
ACCEPTED PAYMENT:: BANK TRANSFER
POSTCASH
TRANSFERWISE
MAILING CASH

SHIPPING::Two shipping options are currently available: • Shipment in original packaging gratis (if order is more than €100) • Shipment in original packaging €5.00 (if order is less than €100) • Shipment in discreet packaging gratis (if order is more than €100) • Shipment in discreet packaging €7.00 (if order is less than €100) (discreet packaging = seeds are repackaged and hidden) For deliveries to Switzerland only discreet packaging is available. Due to local laws we cannot deliver to some countries.

Shop

Shop

6,50 €
Last checked: April 6th, 2019