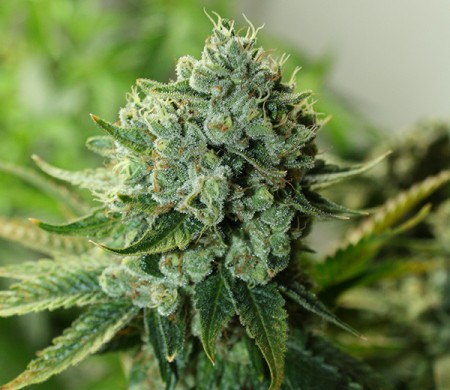 (Rare Dankness: Buford OG)
HYBRID
Rare Dankness:
Buford OG
Flowering Time: 60-70 days
Slight Variation in phenotypes according to yield and structure but all carry heavy resin production, high calyx to leaf ratio, and typical OG lemon and lime Kush palate. The NYCD varies in presentation with orange and tangerine notes in the flavor.

Lineage: Sour Kush (OG Kush/ONCYD) X Rare Dankness #1

50-65 Days flower time.
Rare Dankness: Buford OG
Shop
Country
Payment / Shipment
Offers

BPPS

Spain
ACCEPTED PAYMENT:: BANK TRANSFER
MAILING CASH
BITCOIN

SHIPPING::The shipping and handling costs depend on the country and the total value of the order. From 400 Euros you will even receive a a discount of 10% on the total of your order.Within Europe a letter takes between 2 - 5 working days and outside Europe usually between 5 - 10 days. But this all depends on the postal service in your country. Once the letter is in the mail we have absolutely no influence.

12 Reg. Seeds for 75,00 €

Shop

6,25 €
United Kingdom
ACCEPTED PAYMENT:: BANK TRANSFER
MAILING CASH
CREDIT CARD
BITCOIN

SHIPPING::Our expert team sends packages worldwide every day. We use discreet stealth packaging and have a very good track record of sending seeds to every country.

12 Reg. Seeds for 79,38 € *

Shop

6,62 €
Last checked: April 6th, 2019 | Prices containing * are currency converted and may differ insignificantly from the price of the vendor.