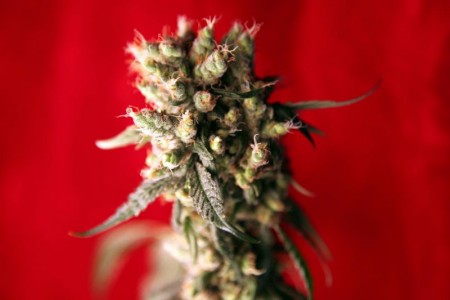 (Reggae Seeds: Roots)
SATIVA
Reggae Seeds:
Roots
Flowering Time: 60-70 days
Here at Reggae seeds we've been waiting a long time for this cross.
Roots has a compact structure, but because of its Reina Madre genetics, it stretches quite a bit in flower.
It's a plant that has all the best traits of a poli-hybrid, but with a totally Sativa effect. It gets your mind to think in creative ways.
The fusion between the two genetics is amazing, so complete that it would be difficult to find any one individual plant that would remind you of just the mother or father, although it wouldn't be for any lack of nuances, which go from acidic to green banana, to earthy.
When you smoke it, these aromas stay in your mouth for a nice long time.
We would like to take this opportunity to thank Mario of Delicatessen Seeds for his amazing selection work, we couldn't have done it without you!

It feels really good with some Reggae!
Reggae Seeds: Roots
Shop
Country
Payment / Shipment
Offers

BPPS

United Kingdom
ACCEPTED PAYMENT:: BANK TRANSFER
MAILING CASH
CREDIT CARD
BITCOIN

SHIPPING::Our expert team sends packages worldwide every day. We use discreet stealth packaging and have a very good track record of sending seeds to every country.

15 Reg. Seeds for 60,91 € *

Shop

4,06 €
Spain
ACCEPTED PAYMENT:: BANK TRANSFER
MAILING CASH
BITCOIN

SHIPPING::The shipping and handling costs depend on the country and the total value of the order. From 400 Euros you will even receive a a discount of 10% on the total of your order.Within Europe a letter takes between 2 - 5 working days and outside Europe usually between 5 - 10 days. But this all depends on the postal service in your country. Once the letter is in the mail we have absolutely no influence.

15 Reg. Seeds for 60,00 €

Shop

4,00 €
Netherlands
ACCEPTED PAYMENT:: BANK TRANSFER
DIRECTebanking
iDeal
BITCOIN
MAILING CASH

SHIPPING::We ship to all countries within the EU. We strive to offer you the lowest possible shipping rates. To offer you even further value, all orders of € 150,- or more are sent free of charge!

7 Reg. Seeds for 30,00 €

Shop

4,29 €
Spain
ACCEPTED PAYMENT:: BANK TRANSFER
CREDIT CARD
MAILING CASH

SHIPPING::Check costs for your country on www.alchimiaweb.com/en/transportation.php

Shop

Shop

3,40 €
Last checked: April 6th, 2019 | Prices containing * are currency converted and may differ insignificantly from the price of the vendor.