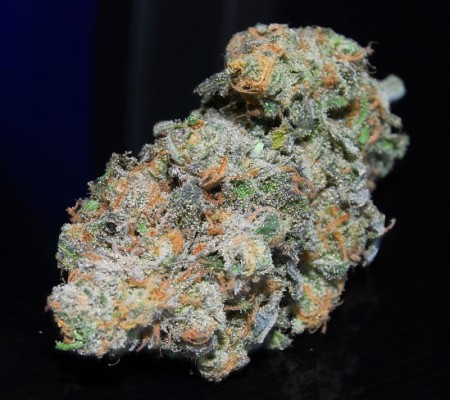 (BC Bud Depot: Blue Dream)
HYBRID
BC Bud Depot:
Blue Dream
Flowering Time: 60-70 days
Blue Dream, a sativa-dominant hybrid originating in California, has achieved legendary status among West Coast strains. Blue Dream is a massive cash cropper with a dense bud structure packed with glistening trichomes high in THC. The plant can get quite large thanks to its sativa influence making yields very handy. The smoke has a blueberry hash taste and the effect is both physical and cerebral. With colder night time temperatures, the plant will turn purple and blue. With a sweet berry aroma much like its Blueberry parent, Blue Dream delivers swift symptom relief without heavy sedative effects.

Type:Indoor/Outdoor
Flavour:Blueberry haze taste
Genetics:Sativa / Indica Hybrid
Specifics:Blueberry x Super Silver Haze
Flowering Time:Indoor: 9-10 weeks / Outdoor: Mid-October
BC Bud Depot: Blue Dream
Shop
Country
Payment / Shipment
Offers

BPPS

United Kingdom
ACCEPTED PAYMENT:: BANK TRANSFER
MAILING CASH
CREDIT CARD
BITCOIN

SHIPPING::Our expert team sends packages worldwide every day. We use discreet stealth packaging and have a very good track record of sending seeds to every country.

12 Reg. Seeds for 60,90 € *

Shop

5,08 €
United Kingdom
ACCEPTED PAYMENT:: PHONE
CREDIT CARD
MAILING CASH

SHIPPING::The Attitude' ships worldwide but we ask you to check your local law before ordering, as laws differ from country to country, state to state and by ordering, you are confirming that you are ok to do so.

12 Reg. Seeds for 74,99 € *

Shop

6,25 €
Last checked: April 6th, 2019 | Prices containing * are currency converted and may differ insignificantly from the price of the vendor.