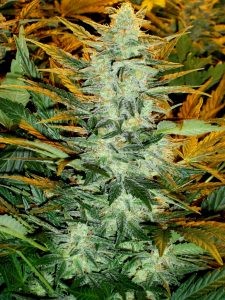 (Joint Doctor: Chronic Ryder)
HYBRID
Joint Doctor:
Chronic Ryder
Flowering Time: 60-70 days
Chronic Ryder is a stable autoflowering variety that shows tremendous vigor and produces an extremely high-quality product. It excels both indoors and outdoors. This strain pack on a lot of weight due to its dense, prolific budding, producing large, well-structured, resinous nuggets. The aroma is reminiscent of apricots. Tested at 12-14% THC. Ideal for early greenhouse and field production.

Feminized. 9 weeks from seed. Height: 60-75 cm. Yield: 45-60 g. Indoor, outdoor, greenhouse.
Joint Doctor: Chronic Ryder
Shop
Country
Payment / Shipment
Offers

BPPS

Netherlands
ACCEPTED PAYMENT:: BANK TRANSFER
DIRECTebanking
iDeal
BITCOIN
MAILING CASH

SHIPPING::We ship to all countries within the EU. We strive to offer you the lowest possible shipping rates. To offer you even further value, all orders of € 150,- or more are sent free of charge!

3 Fem. Seeds for 21,38 €

Shop

7,13 €
Austria
ACCEPTED PAYMENT:: BANK TRANSFER
CREDIT CARD
BITCOIN
WESTERN UNION

SHIPPING::All costs, the shipping and handling, as well as the costs of the moneytransaction and the customs duty, pay our customers. All goods will be delivered with the Austrian Post - if the amount is higher than EUR 100,-- we will send the order always insured. If the amount is under EUR 100,-- we send it regular but you have an option at the orderprocess where you can choose an insured delivery - this service costs EUR 2,85 extra. If you wish a Stealth-Delivery you can also choose this during the orderprocess - for this service we charge you EUR 5,50 extra. Stealth-Delivery means that we repack your seeds from the original breederspack into an other very discreet package. Orders of EUR 150,-- (€) or more we do not charge any shipping or handling fees. For return delivery and rejected delivery we have to charge you 10 % of the total amount!

Shop

Shop

Shop

5,74 €
Last checked: April 6th, 2019