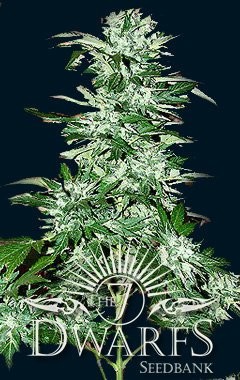 (The 7 Dwarfs: Cyclops)
HYBRID
The 7 Dwarfs:
Cyclops
Flowering Time: 60-70 days
Developed from the original Lowryder and a truly exceptional AK-47, Cyclops may well be our favourite strain. It is certainly our most potent. Impressing with its vigorous growth, huge yields, fierce aroma and a crushing high, Cyclops is a plant that has to be seen to be believed. During flowering, pistols appear in their thousands, when approaching maturity Cyclops explodes with crystals.
If you're looking for a high yield auto-flowering plant with a powerful high then Cyclops has to be a contender. Cyclops can be grown alongside any of our 7 Dwarf range. If you like variety in your life then take a look at our Massive Mix packs, offering one of each of our 7 strains.
The 7 Dwarfs: Cyclops
Shop
Country
Payment / Shipment
Offers

BPPS

Austria
ACCEPTED PAYMENT:: BANK TRANSFER
CREDIT CARD
BITCOIN
WESTERN UNION

SHIPPING::All costs, the shipping and handling, as well as the costs of the moneytransaction and the customs duty, pay our customers. All goods will be delivered with the Austrian Post - if the amount is higher than EUR 100,-- we will send the order always insured. If the amount is under EUR 100,-- we send it regular but you have an option at the orderprocess where you can choose an insured delivery - this service costs EUR 2,85 extra. If you wish a Stealth-Delivery you can also choose this during the orderprocess - for this service we charge you EUR 5,50 extra. Stealth-Delivery means that we repack your seeds from the original breederspack into an other very discreet package. Orders of EUR 150,-- (€) or more we do not charge any shipping or handling fees. For return delivery and rejected delivery we have to charge you 10 % of the total amount!

5 Fem. Seeds for 62,00 €

Shop

12,40 €
Last checked: April 6th, 2019