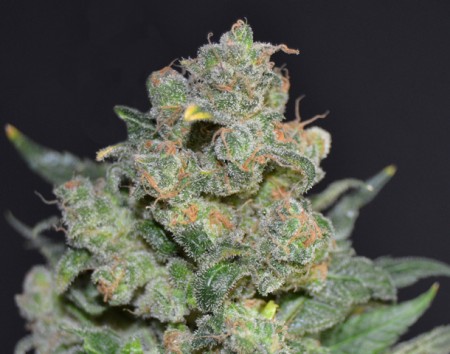 (CBD Seeds: Cheese)
HYBRID
CBD Seeds:
Cheese
Flowering Time: 50-60 days
Cheese soon was known because it was fast, productive and the most important, having a sweet aromatic taste (it reminds some people to Critical) mixed with remnants of cheese, feature that has given name to this candy.
Cheese indoor growing is widespread throughout the British geography as it blooms in eight weeks forming tight buds with a considerable resin layer over them. To get a successful harvest you should avoid exposing it to high temperatures, providing adequate ventilation and extraction to get the maximum quality and quantity.
Indoor Flowering: 8 weeks.
Outdoor Harvest: Early October.
Production: High.
Genotype: Exodus Skunk.
Phenotype: Indica/Sativa hybrid. Recommend for farmers with previous experience.
Effect: The effect is very strong. Medicinal. Insomnia and pain.
Aroma: Strong cheese.
Taste: It has an earthy taste, like moss.
CBD Seeds: Cheese
Shop
Country
Payment / Shipment
Offers

BPPS

United Kingdom
ACCEPTED PAYMENT:: BANK TRANSFER
MAILING CASH
CREDIT CARD
BITCOIN

SHIPPING::Our expert team sends packages worldwide every day. We use discreet stealth packaging and have a very good track record of sending seeds to every country.

Shop

Shop

Shop

Shop

7,31 €
Netherlands
ACCEPTED PAYMENT:: BANK TRANSFER
DIRECTebanking
iDeal
BITCOIN
MAILING CASH

SHIPPING::We ship to all countries within the EU. We strive to offer you the lowest possible shipping rates. To offer you even further value, all orders of € 150,- or more are sent free of charge!

3 Fem. Seeds for 24,00 €

Shop

8,00 €
United Kingdom
ACCEPTED PAYMENT:: BANK TRANSFER
CREDIT CARD
BITCOIN
DIGITAL WIRE TRANSFER
CHECK OR CASH BY MAIL

SHIPPING::Please note we only offer tracked shipping to the follow countries: Andorra, Australia, Austria, Belgium, Brazil, Canada, Canary Islands, Croatia, Denmark, Estonia, Finland, France Germany, Hong Kong, Hungary, Iceland, India, Ireland, Latvia, Liechtenstein, Lithuania, Luxembourg, Malaysia, Malta, Netherlands, New Zealand, Poland, Portugal, Singapore, Spain, Sweden, Switzerland, United Kingdom and the USA. If you order your cannabis seeds to any country which is not on the above list, we will send it but cannot guarantee it's delivery, even if you select the "Guaranteed Delivery" product on checkout.

Shop

Shop

Shop

6,33 €
Austria
ACCEPTED PAYMENT:: BANK TRANSFER
CREDIT CARD
BITCOIN
WESTERN UNION

SHIPPING::All costs, the shipping and handling, as well as the costs of the moneytransaction and the customs duty, pay our customers. All goods will be delivered with the Austrian Post - if the amount is higher than EUR 100,-- we will send the order always insured. If the amount is under EUR 100,-- we send it regular but you have an option at the orderprocess where you can choose an insured delivery - this service costs EUR 2,85 extra. If you wish a Stealth-Delivery you can also choose this during the orderprocess - for this service we charge you EUR 5,50 extra. Stealth-Delivery means that we repack your seeds from the original breederspack into an other very discreet package. Orders of EUR 150,-- (€) or more we do not charge any shipping or handling fees. For return delivery and rejected delivery we have to charge you 10 % of the total amount!

Shop

Shop

Shop

Shop

6,26 €
Last checked: April 6th, 2019 | Prices containing * are currency converted and may differ insignificantly from the price of the vendor.