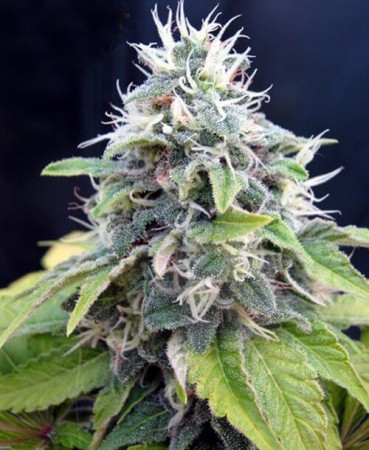 (Seedsman: Jack Herrer)
HYBRID
Seedsman:
Jack Herrer
Flowering Time: 60-70 days
The Jack Herrer strain was named in honour of the late cannabis activist, polemicist and author of the all-time classic "The Emperor Wears No Clothes". It has become established as something of a classic marijuana strain itself combining as it does the out-there euphoric, cerebral effect of a pure sativa strain with the resin-producing qualities of a pure indica. It was originally created by Sensi Seeds by crossing a Haze with a Northern Lights #5 x Shiva Skunk cross.

Due to the existence of several pheno-types flowering may take anywhere between 50 and 70 days. THC production is high at a minimum of 18% right up to 23%. One thing is certain, however, and that is whichever phenos develop the high will be clear and creative with outbreaks of euphoria likely.
Seedsman: Jack Herrer
Shop
Country
Payment / Shipment
Offers

BPPS

United Kingdom
ACCEPTED PAYMENT:: BANK TRANSFER
MAILING CASH
CREDIT CARD
BITCOIN

SHIPPING::Our expert team sends packages worldwide every day. We use discreet stealth packaging and have a very good track record of sending seeds to every country.

Shop

Shop

3,04 €
United Kingdom
ACCEPTED PAYMENT:: BANK TRANSFER
CREDIT CARD
MAILING CASH
PHONE

SHIPPING::Herbies Seeds ship worldwide but we ask you to check your local law before ordering, as laws differ from country to country, state to state and by ordering, you are confirming that you are ok to do so.

Shop

Shop

Shop

Shop

Shop

Shop

Shop

Shop

3,54 €
Last checked: April 6th, 2019 | Prices containing * are currency converted and may differ insignificantly from the price of the vendor.