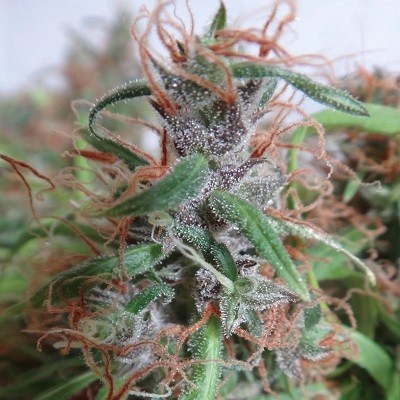 (ACE Seeds: Honduras)
SATIVA
ACE Seeds:
Honduras
Flowering Time: 90-100 days
A new Central American pure sativa from Honduras that our team has reproduced recently.

Honduras' growing structure, flowering time, flower distribution and overall appearance are reminiscent of the old long flowering lowland colombians. On the other hand, the effect and terpenes are closer to the old mexican sativas of clean, happy and positive effects. The effect has a stimulant component similar to the more exciting and nervous african sativas.

A classical tropical sativa of high yield, high flower/leaf ratio, high vigor and excellent resistance against the adverse weather conditions of warm humid climates (rains, fungus).

Excellent sativa to work, for music, for outdoor activities, to socialize ... good against migraine and apathy.
Not recommended in case of anxiety, insomnia, heart problems or parkinson.
ACE Seeds: Honduras
Shop
Country
Payment / Shipment
Offers

BPPS

United Kingdom
ACCEPTED PAYMENT:: BANK TRANSFER
MAILING CASH
CREDIT CARD
BITCOIN

SHIPPING::Our expert team sends packages worldwide every day. We use discreet stealth packaging and have a very good track record of sending seeds to every country.

Shop

Shop

4,06 €
United Kingdom
ACCEPTED PAYMENT:: BANK TRANSFER
CREDIT CARD
BITCOIN
DIGITAL WIRE TRANSFER
CHECK OR CASH BY MAIL

SHIPPING::Please note we only offer tracked shipping to the follow countries: Andorra, Australia, Austria, Belgium, Brazil, Canada, Canary Islands, Croatia, Denmark, Estonia, Finland, France Germany, Hong Kong, Hungary, Iceland, India, Ireland, Latvia, Liechtenstein, Lithuania, Luxembourg, Malaysia, Malta, Netherlands, New Zealand, Poland, Portugal, Singapore, Spain, Sweden, Switzerland, United Kingdom and the USA. If you order your cannabis seeds to any country which is not on the above list, we will send it but cannot guarantee it's delivery, even if you select the "Guaranteed Delivery" product on checkout.

Shop

Shop

4,39 €
Last checked: April 6th, 2019 | Prices containing * are currency converted and may differ insignificantly from the price of the vendor.