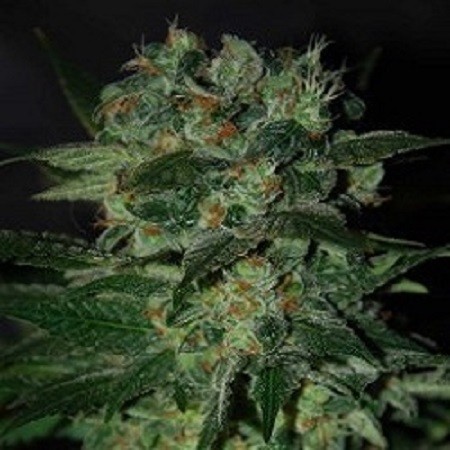 (World of Seeds: Diamond Line Stoned Immaculate)
HYBRID
World of Seeds:
Diamond Line Stoned Immaculate
Flowering Time: 60-70 days
World of Seeds Diamond Line Stoned Immaculate is a unique combination of a well known marijuana seed of Chef chaouen and a stabilised hybrid of White Widow and Jack Herer. It contains 75% of indica and 25% of sativa. Chef chaouen cannabis strain has been cultivated in sunny Morocco since unknown times. The cannabis seed is extremely popular on local and international cannabis markets. Chef chaouen was chosen for Stoned Immaculate for its delicate Moroccan taste and strong narcotic effect. White widow marijuana and cannabis came from Brazil and India – countries where people can appreciate the warm feeling of impending stonies that comes over you after the first puff. You feel it just under your eyes and throughout your body in time. It became a component of Stoned Immaculate for its serious heavy highness. Jack Herer belongs to a marijuana family with fresh peppery smell with a hint of fruit and is famous for its high cerebral effect. The combination of Chef chaouen, White widow and Jack Herer cannabis strains made the most of each of them and turned into Stoned Immaculate Hybrid. You need just 8 to 9 weeks to harvest 400-500gr m2 per plant indoor and 400-600gr m2 per plant outdoor with THC up to 20%.
World of Seeds: Diamond Line Stoned Immaculate
Shop
Country
Payment / Shipment
Offers

BPPS

United Kingdom
ACCEPTED PAYMENT:: PHONE
CREDIT CARD
MAILING CASH

SHIPPING::The Attitude' ships worldwide but we ask you to check your local law before ordering, as laws differ from country to country, state to state and by ordering, you are confirming that you are ok to do so.

Shop

Shop

Shop

Shop

7,85 €
Last checked: April 6th, 2019 | Prices containing * are currency converted and may differ insignificantly from the price of the vendor.